Bloody Daddy Movie Review: The movie seems to have failed in many ways, from sketchy characters with no back stories to a thin plot.
While well-made crime shows and films about drug gangs have kept us glued to theatres and online services, Bloody Daddy is half-baked and boring. This Ali Abbas Zafar-directed movie has sketchy characters with no back stories, a thin plot, a screenplay that moves like a puzzle, and a climax that doesn't take a NASA scientist to figure out. It makes you wonder if he rushed to make, write, edit, and release it, failing in every aspect of filmmaking.
About Bloody Daddy Movie
The movie is based on the 2011 French film Sleepless Night. It has average conversation and mediocre action scenes, and the characters aren't well-developed enough to make an impression. Shahid Kapoor's heroic film presence is the only thing that works, but this time, his acting isn't very good either. Maybe it has something to do with the fact that he's been playing angry men lately. I mean, we've seen him get too sad, drink too much, pick fights, and be weird a few too many times. We have had enough of Kabir Singh's crazy side, which we also saw in Jersey and Farzi. So it wasn't very interesting to see Shahid do the same things over and over again in Bloody Daddy.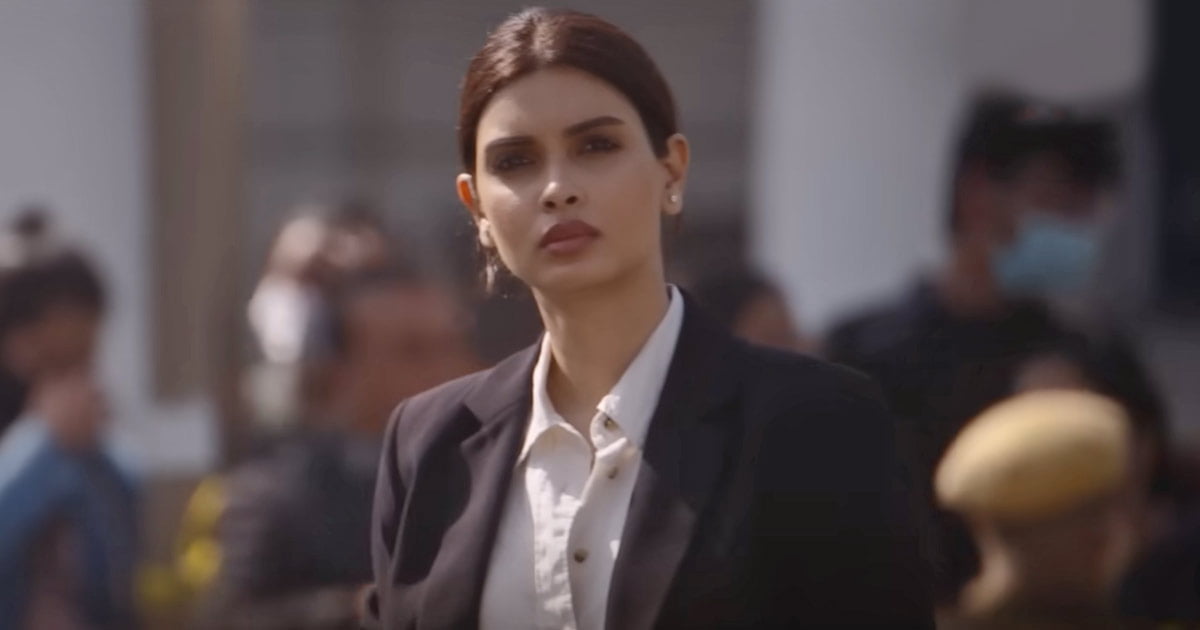 Bloody Daddy Movie Review
It's fast-paced and well-edited, and it lasts two hours, but it never goes beyond being a cat-and-mouse chase and fight. The action thriller that Zafar wrote with Aditya Basu and Siddharth–Garima starts off strong but quickly turns into a boring story that doesn't give you a rush of energy.
Since the movie was made in just 36 days during the Covid-19 pandemic, it starts with a lot of warnings about the initial shutdown, the second wave killing people, people losing their jobs, the crime rate going up before the third wave, and everyone getting used to the new normal. I thought Zafar would build the plot around these ideas, but I don't see any of this in the script, except for a few superficial scenes where people are wearing masks, guests at a high-profile wedding are being tested, and criminals talk about how the pandemic has killed their hotel and drug business, so they need to bring it back to life.
Bloody Daddy Cast
Cast: Shahid Kapoor, Ronit Roy, Rajeev Khandelwal, Diana Penty, Vivan Bhatena, Sanjay Kapoor, Ankur Bhatia
Director: Ali Abbas Zafar
For once, I thought that even if the script wasn't great, the actors would make up for it. Unfortunately, every actor has been made to look like a sidekick, and no one gets to show off their acting skills to the fullest. Ronit Roy is fun to watch on TV, but she doesn't know if she wants to be a good cop or a bad cop. Action scenes are hard for Rajeev Khandelwal, and he never looks believable enough.
Sanjay Kapoor shows up as a stylized bad guy, but when his part is over, he just disappears. Ankur Bhatia and Vivaan Bhatena do a good job as the bad guys, but they don't have enough to do. Diana Penty is the only woman in this mostly male group. She tries to hold her own, and she's actually not that bad. She doesn't go too far and keeps things in check. In fact, the young boy who plays Atharva, Shahid's on-screen son, is very good and new.
The best joke in Bloody Daddy is right there in the name. After every action scene, Shahid and Rajeev's figures are covered in blood, but then it's all gone the next second. They just pick up where they left off, but they don't have any blood on their faces or clothes. It's hard to understand why there are so many bad breaks in consistency.
Bloody Daddy Movie Streams on Jio Cinema
Overall, Bloody Daddy might keep you interested just because it's fun to see Shahid do some action and stunts on screen, but it falls for its own tropes and cliches. Now, you can watch the movie on Jio Cinemas.