The highly publicized case involving Bollywood actors Jiah Khan and Sooraj Pancholi is set to reach its conclusion as a special CBI court is expected to deliver its verdict on Friday. The case dates back a decade and centers around the tragic death of actress Jiah Khan, who was discovered deceased at her residence in Mumbai's Juhu neighborhood on June 3, 2013." The cops arrested Pancholi, her alleged boyfriend on the basis of a six-page letter, purportedly written by Khan. The police arrested him for abetment of suicide under Indian Penal Code (IPC) section 306.
The CBI has alleged that the letter seized by the Mumbai police, which probed the case initially, was written by Jiah Khan.
Jiah Khan's mother Rabia Khan is a key witness in the case. She has told the court that her daughter was murdered and not died by taking her life. The mother has additionally accused that her daughter was subjected to both physical and verbal mistreatment
Sooraj Pancholi, in his final statement filed before the court, had claimed the investigation and chargesheet were false.
Who is Jiah Khan?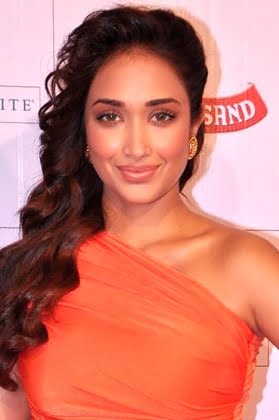 Nafisa Rizvi Khan, who was better known by her stage name Jiah Khan, was a British-Indian actress who had made a name for herself in Bollywood. She starred in popular films like "Nishabd," "Ghajini," and "Housefull." Born in New York in 1988, Khan spent her formative years in London before relocating to Mumbai in 2007 to pursue her passion for acting. Tragically, Jia Khan passed away at the young age of 25."
Who is Sooraj Pancholi?
Sooraj Pancholi is the son of Bollywood actors Aditya Pancholi and Zarina Wahab. He made his acting debut in the 2015 film "Hero," which was produced by Salman Khan. Sooraj Pancholi was Jiah Khan's boyfriend at the time of her death.
Jiah Khan suicide case:
Sooraj Pancholi, who had been romantically linked to Jiah, was implicated in the case. Jiah's mother, Rabia Khan, has publicly accused Sooraj of being involved in her daughter's untimely death and alleged that it was a premeditated murder. Rabia moved to the Bombay High Court in October 2013, urging for a CBI investigation into the case while asserting that her daughter had been murdered.
Following an order from the Bombay High Court, the CBI assumed control of the investigation from the Maharashtra Police in July 2014. Rabia maintained that her daughter had been subjected to abuse by Sooraj Pancholi, with whom Jiah had begun dating in September 2012."
Suraj Pancholi was charged based on the letter purportedly written by Khan, who was found hanging in her Juhu home on 3 June 2013.
According to the CBI, Jiah's suicide note detailed her alleged experiences of being in an intimate relationship with Sooraj Pancholi, as well as the physical and mental abuse that she had reportedly suffered at his hands, which ultimately led to her decision to end her life. In 2021, the case was transferred to a specialized CBI court after the sessions court determined that it did not have jurisdiction over the matter since it had already been investigated by the CBI.
On Friday morning, Sooraj Pancholi was seen leaving his home and heading towards a CBI court in Mumbai.
Read Also: Date, Venue, Teams, Points Table, India, And Australia Squads For The ICC WTC Final 2023