Delhi Air Pollution News: PM2.5 particles are getting dissolved in the air of Delhi from cities like Noida, Ghaziabad, Gurugram, Faridabad and Bulandshahr. This has come out in the study of the central agency.
New Delhi: Air pollution in Delhi-NCR has reached dangerous levels. Air Quality Index (AQI) has broken the record of this season. AQI was recorded at 336 in Delhi on Wednesday, it was 359 on Tuesday. What is the reason for increasing pollution? Decision Support System (DSS), an agency under the Ministry of Earth Sciences, has said that neighboring cities are behind the polluting elements in Delhi.
PM2.5 particles from NCR cities including Noida, Gurugram, Faridabad and Bulandshahr dissolve in the air of Delhi. DSS estimates daily local and regional sources of PM2.5 in Delhi. This agency also monitors emissions from NCR districts according to seasonal conditions. On Tuesday, maximum PM2.5 particles in Delhi came from Noida (14.3%), Ghaziabad (7.9%) and Bulandshahr (6.6%). Experts have pointed out the need for airshed management. He said that industries and burning of biofuel also have a big contribution in pollution.
PM2.5 particles causing pollution coming from outside in Delhi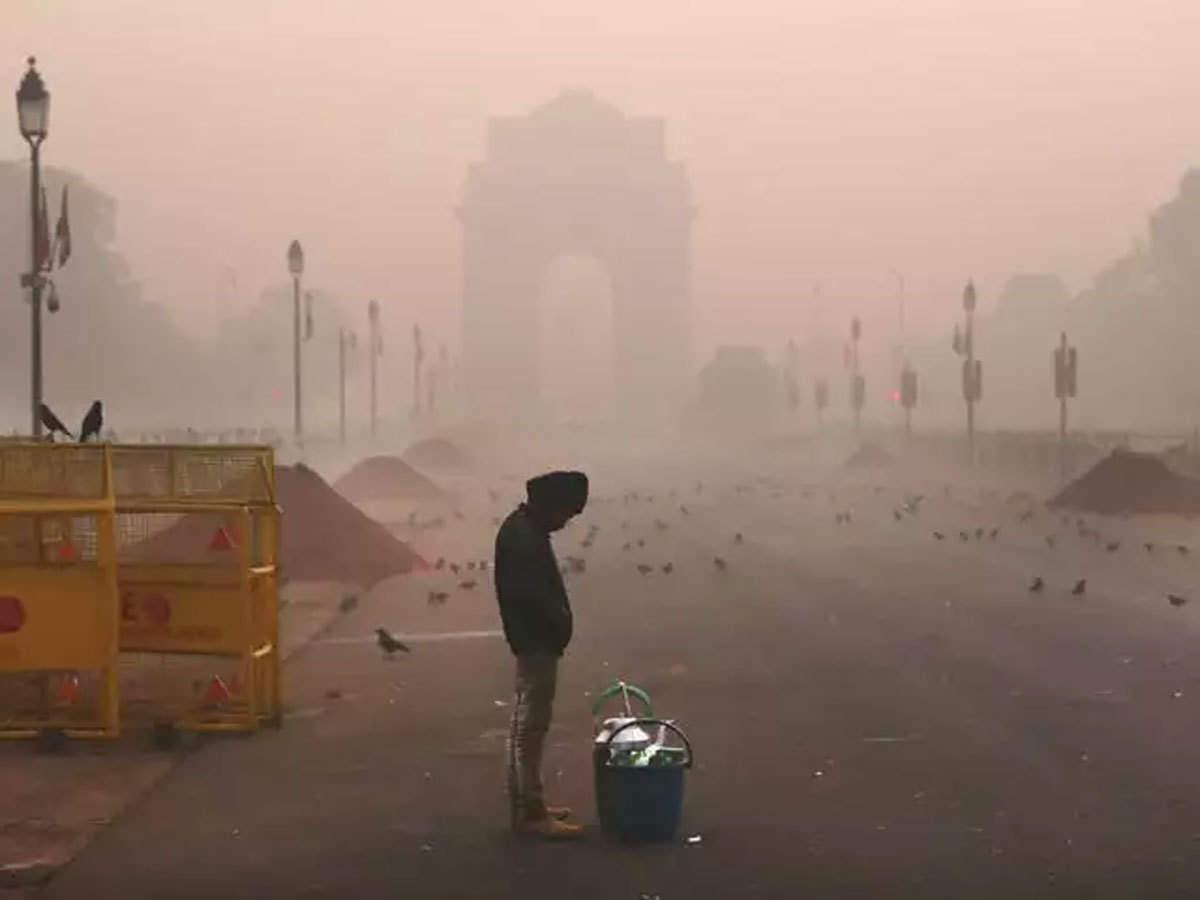 IIT-Kanpur and IIT-Delhi did an analysis on pollution. It is estimated that NCR districts added 150 micrograms per cubic meter of PM2.5 to Delhi's air in January this year. In turn, Delhi contributed PM2.5 concentrations of 60-80 micrograms per cubic meter to NCR districts in the same month.
Sunil Dahiya, analyst at the Center for Research on Energy and Clean Air, said, 'NCR districts like Gurgaon, Faridabad, Ghaziabad, Panipat, Sonipat, Alwar and Bhiwandi are industrial clusters involved in chemical and food processing, metals and pharmaceuticals along with textile industries. To reduce industrial pollution, emission regulation and use of clean fuel will have to be strictly implemented.
Dahiya said, 'Even if all the units comply with the pollution norms, the number of industries in these areas is high and their capacity is very high. This increases the emission load in the air shed, hence emphasis should be laid on reducing the emission load by imposing strict regulations and banning industrial expansion in polluted air sheds.'​
How will pollution be controlled?
Read Also :-   IND vs ENG: Why did Rohit Sharma scold Kuldeep Yadav in the middle of the match
Gufran Baig, chair professor at the National Institute of Advanced Studies and founder of the System of Air Quality and Weather Forecasting and Research (SAFAR), said, 'On average, outdoor pollution contributes 15-25% of Delhi's PM2.5 during summer. . However, in winter this average contribution increases to 30-35%.
"Due to general airshed, seasonal factors like wind direction and speed bring pollutants from NCR to Delhi," Baig said. During winter, the peak contribution of emissions from outside Delhi occurs in November, when stubble burning increases in neighboring states. In December-January, fog carries pollutants from the Gangetic plains to Delhi.'
Dipankar Saha, former head of the Air Lab of the Central Pollution Control Board (CPCB), said that joint efforts are needed for air shed management. Saha said, 'Pollution levels in the region remain high due to geographical and meteorological reasons apart from ground level emissions.