GaN" stands for a charging technology that uses gallium nitride instead of silicon. Chargers based on this technology are small in size but deliver high power.
Advantages of GaN Chargers
You have a smartphone, a laptop, and other devices like headphones. Each of them needs to be charged, requiring different chargers. While phones and other devices can be charged with a basic charger, a laptop needs a larger charger. It's inconvenient to carry multiple chargers for all these devices. It's much better to charge all your devices with just one charger. That's where a "GaN" charger comes in.
Evolution of Charging Technology
A silicon charger is a charger that comes with devices like smartphones, laptops, and tablets (though not all devices). Before the 1980s, vacuum tube technology was used for charging. But after that, silicon chargers became the major power supply source. This was because of their ability to control energy more effectively and their cost-effectiveness in production. Even today, you can easily find a good charger for a few hundred rupees. However, when it comes to charging larger devices, it's a challenge.
GaN Charger: A Versatile Power Solution
This is where "GaN" chargers came into the market around 2020. "GaN" stands for gallium nitride, a semiconductor. It handles high voltage more efficiently and transfers energy faster than silicon chargers, providing about three times more power. It also generates less heat compared to silicon.
The "GaN" technology was not initially developed for chargers; it was first used in the production of LEDs in the 1990s. GaN transistors were introduced in 2006. "GaN" chargers can supply up to 10 times more power to a device compared to a silicon charger, depending on the device's capacity. Another advantage of "GaN" is that it can be developed according to specific power needs, whether it's 65 watts or 120 watts, or even higher.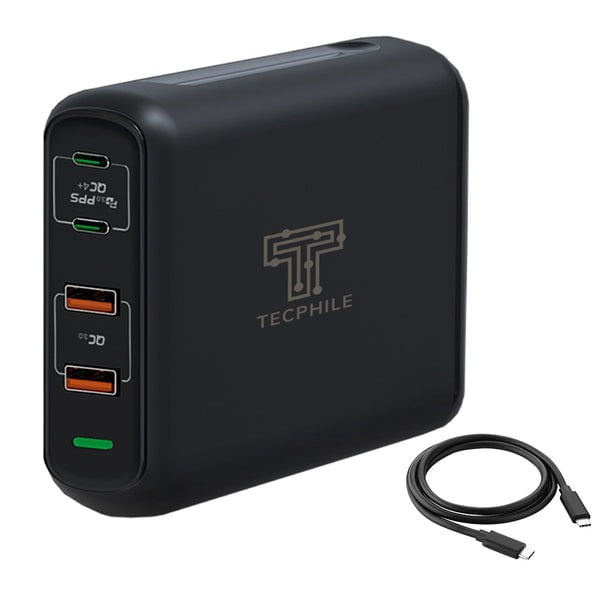 Let's take the example of a 65-watt charger because that's the charging capacity of most laptops (Windows/MacBooks). You might say phones can go up to 100 or 200 watts. Well, flagship phones still hover around 50 watts. So, a 65-watt "GaN" charger will work for all your needs, whether it's charging a laptop or a mobile phone. As for charging speed, the charger will adapt to the power output needed by the specific device.
I've explained a lot, but I haven't mentioned the price. That's because the cost of a "GaN" charger includes a significant technological aspect—technology that becomes cheaper and more easily accessible over time. That's the trend. Initially, such chargers used to cost less than 10,000 rupees. Nowadays, you can get a good "GaN" charger for around 2,000 rupees, and that too from reputable companies. Almost every company that manufactures chargers is making "GaN" chargers these days. So, if you're struggling with multiple chargers, just grab one of these.
Also Read:-   Affordable And Smallest Washing Machines Of October 2023: Buying Guide