Dream Girl 2 Movie Review: The story of the film "Dream Girl 2" fits into the same frame as its predecessor, the film "Dream Girl," which was packed with spices.
Movie Review: Dream Girl 2
Cast: Ayushmann Khurrana, Ananya Pandey, Paresh Rawal, Annu Kapoor, Rajpal Yadav, Manoj Joshi, Seema Pahwa, Vijay Raj, Abhishek Banerjee, Manjot Singh, and Asrani
Writer: Raj Shandilya and Naresh Kathuria
Director: Raj Shandilya
Producers: Ekta Kapoor and Shobha Kapoor
Release Date: August 25, 2023
Rating: 2.5/5
The essence of the previous film is that the son of a retired army officer, who sells funeral goods in Mathura, finds a job in a call center and impersonates women's voices to create a fictional character named Puja. Mahi is his girlfriend, and the film ends where Karma, in Radha's getup, conveys a message of real communication through mobile phones. Now, moving forward.
The film "Dream Girl 2," like Anil Sharma's film "Gadar 2," is also set in Mathura. Karma is still struggling to repay his father's debt. This time, instead of Mahi, he falls in love with Pari. Pari's father sets a condition that Karma must deposit 2.5 million rupees in his account before marriage. Thus begins the series of events. Puja, who has transitioned from the call center to real life, is a highlight of the film "Dream Girl." But being on stage as Sita or Radha is easy, while living as a woman in real life is difficult. This struggle generates humor, which is the essence of the film "Dream Girl."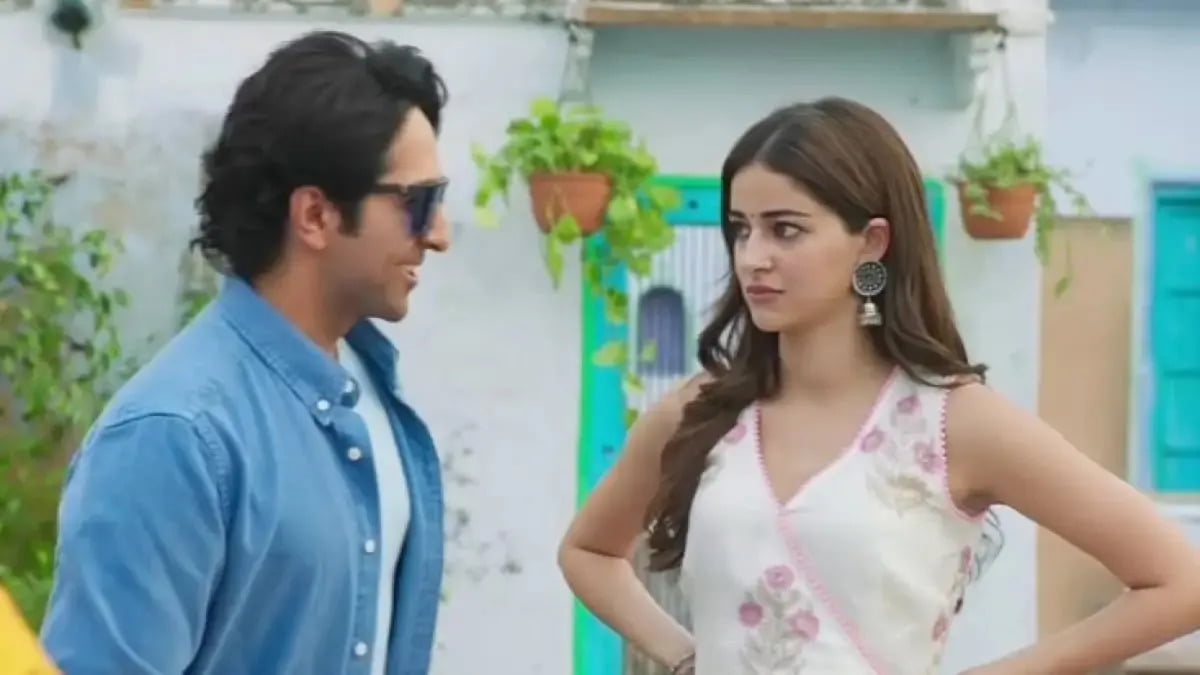 The film's writer-director, Raj Shandilya, has been surrounded by allegations of plagiarizing stories recently. He faced a lawsuit for his previous film "Janhit Mein Jaari," and he paid off the writer with a large sum of money. Now, he faces similar allegations again. In terms of writing ability, his short dialogues and search for humor in everyday life are excellent. However, creating a sequel to a hit film is challenging, and "Dream Girl 2" shows signs of wavering. Raj tried to make the film entertaining, but the charm that was present in Karma and Mahi's story is absent in Karma and Pari's story. The abundance of actors also maintains the film's fluctuation, but there are more hiccups than joys.
The film "Dream Girl 2" relies heavily on actor Ayushmann Khurrana. He is the hero and the heroine of the film. His dedication and hard work in portraying Karma and Pari's characters are evident. However, excessive presence sometimes hampers the attraction of the film. The film's weakest link is Ananya Pandey, who is only starting her acting career. Her performance lacks impact, and it's evident that she struggles to remember her lines. It's clear that her acting is not up to the mark in this film. The film's music is another weak point. While the song "Dil Ka Telephone" from the first film was popular, the rest of the songs in "Dream Girl 2" are average at best. The song where Pooja makes her first appearance is particularly weak. Ayushmann Khurrana tries to portray a female character, but his acting falls short compared to Kamal Haasan's performance in "Chachi 420," where he excelled in such roles. Ayushmann Khurrana seems restricted by the idea of portraying a female character.
Also Read:– TVS X – India's Most Expensive Electric Scooter